Located in Changzhou City, the pearl cityof the Yangtze River Delta, Changzhou Alloy Industrial Co., Ltd. covers theplant area of 18,000 square meters and is a high-tech enterprise integratingR&D, production and sales of nickel-based alloys, high-temperature alloys,corrosion-resistant alloys and other special alloys. The company is also animportant production and R&D base for key basic materials of China'smilitary, nuclear power and high-end equipment manufacturing industries, whichhas a complete production line from vacuum induction furnace smelting,intermediate frequency induction furnace smelting, electroslag remelting,vacuum arc remelting, forging processing, rolling processing, heat treatment,and machining.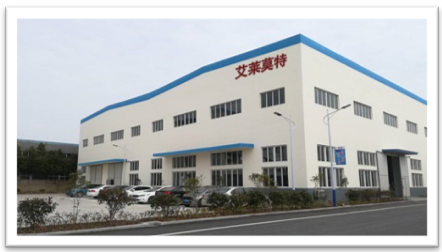 The mainproducts include: Stellite alloy, nickel-based alloy, high temperature alloy,corrosion-resistant alloy flange forgings, bars, plates, pipes, electroslagingots, etc. The products are mainly used in the manufacture of hightemperature, high pressure and corrosion resistant equipment in militaryindustry, aerospace, nuclear power, environmental protection, petrochemicalpressure vessels, ships, polysilicon and other industries.
Since it was built and put into production,the company has managed the enterprise strictly in accordance with modernenterprise management standards and has continuously introduced scientific andtechnological talents. The company currently employs 218 people, including 38personnel with bachelor degree or above and hold 11 utility model patents andthree invention patents.
The company fully implements strict qualitymanagement, and has passed GJB9001B quality management system certification,ISO9001 quality management system certification, ISO14001 environmentalmanagement system certification.
Typical product grade:
Stellite alloy: Stellite1, Stellite4,Stellite6, Stellite8, Stellite12, Stellite20, Stellite31, Stellite100
Hastelloy: N10001, N10002, N10276, N06002, N06022, N10665, N10675, etc.
High-temperature alloys: GH4169, GH3030, GH3039, GH4145, GH2132, GH3128,GH3044, GH3536, GH4033, etc.
Corrosion resistant alloy: NS312, NS334, NS333, NS321, NS322, NS336,NS313, NS143, NS142, NS111, NS112, etc.
Nickel-based alloys: N06600, N06625, N06601, N06617, N08020, N06690,N07750, N08926, N08925, N08367, N08904, etc.
Monel alloy: N04400, N05500, etc.
Precision alloy: 4J36, 4J29, 1J79, 1J85, 1J17
Special materials: 17-4PH, 17-7PH, 15-5PH, S31254, 253MA, XM-19, XM-18,S21800
Stainless steel and duplex steel series for nuclear power: 304 (L), 316(L), 2205, 2304, 2507, etc.
Welcome friends from all over the world tovisit our company to discuss cooperation, our company will provide you with thebest quality products and services.
E-mail: sales@czam-alloy.com